LIFT Welcomes Film Labs Interns – Spring 2023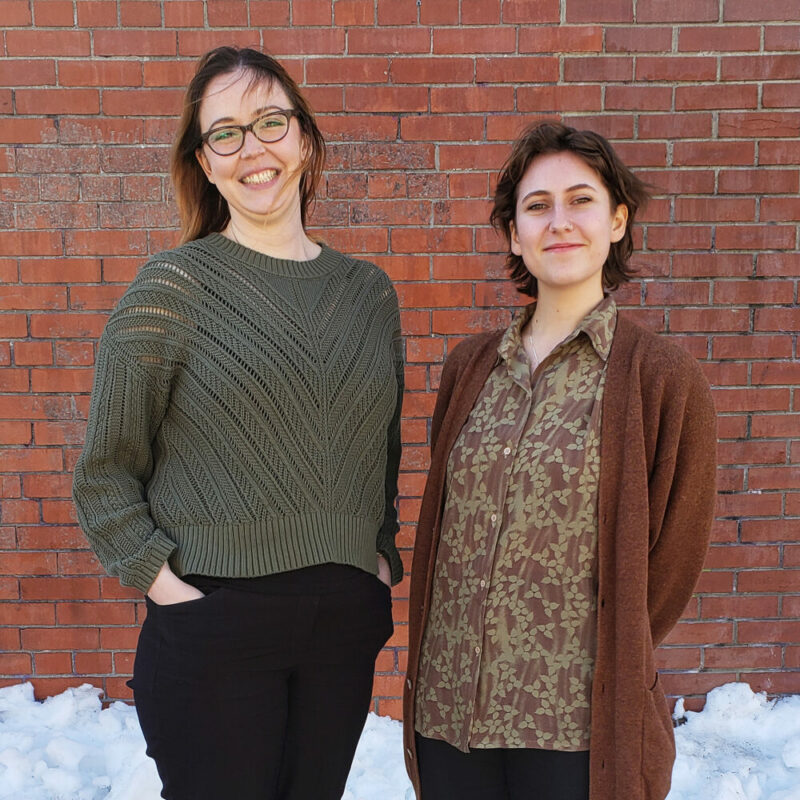 (L-R): Caitlin Loney and Hannah Fleisch
March 10, 2023
Welcome to Film Labs Interns
Following our internship call from last December, we are pleased to announce the Programming Assistant Interns for the "Analogue Resilience: Film Labs Gathering," Hannah Fleisch and Caitlin Loney. Hannah and Caitlin will be lending their experience in event and arts management to the coordination of "Analogue Resilience: Film Labs Gathering," an upcoming meet up of artist-run film labs from around the world hosted at LIFT in Spring 2023. They have been working alongside Special Projects Coordinator Helen Lee since January to support planning for the big event, and will continue their amazing work until the end of May.
The Technical Assistant intern will be announced in early May.
"I am so excited to be involved in LIFT's Film Labs Gathering this year! As someone deeply passionate about cinema culture and filmmaking, LIFT has been a special place to work at, already opening me up to meeting such interesting and inspiring creatives. I am looking forward to working with the team at LIFT towards the surprising and spectacular events of the gathering in the coming months and all the behind the scenes work involved in getting there."
—Hannah Fleish
Hannah Katarina Fleisch is a film enthusiast, aspiring programmer and master student situated between Toronto and Johannesburg in South Africa. She has a broad array of interests across the arts and sciences, with a focus in film on post-colonial cinema, film collectives, and alternative modes of image-making and exhibition. She is the co-founder of the Poor Image Collective working collaboratively in film at the University of Toronto and is a former programmer for the Cinema Studies Student Union. In her spare time, she rides her bike around the city and occasionally illustrates.
"I'm so excited that I get to learn and grow with LIFT's amazing team while helping to support artists in their vital work. It has been a dream of mine to help nurture artistic communities and create space for all kinds of creative expression. I hope to bring this passion and enthusiasm to LIFT and the Film Labs Gathering while learning and contributing to this exciting venture as an intern over the next few months."
—Caitlin Loney
Caitlin Loney is a lifelong supporter of the arts. Her education ranges from artistic expression (theatre, creative writing) to appreciation. She completed her BA in English at York University and is currently working on a graduate certificate in Arts Administration and Cultural Management at Humber College. Since beginning her studies at Humber, Caitlin's interests have grown to encompass creative communities, education, and community-engaged arts. She believes passionately that artistic expression and engagement result in healthier, empathetic communities and aspires to support artists while building a career based on work that is meaningful to her.