LIFT Touring Master Class with Cultural Industries Ontario North and Cinéfest Sudbury: Victoria Lean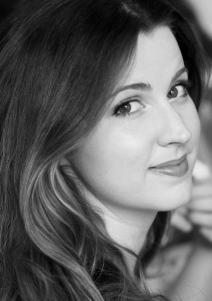 LIFT Touring Master Class with Cultural Industries Ontario North (CION) and Cinéfest Sudbury International Film Festival
LIFT Touring Master Class with Cultural Industries Ontario North (CION) and Cinéfest Sudbury International Film Festival
Connecting Communities through Documentary Film:
A Discussion with Victoria Lean (Director, After the Last River)
2:30pm – 5:00pm
SilverCity Sudbury
355 Barrydowne Road
Sudbury, Ontario
Free Event (Must apply for accreditation to Cinéfest Sudbury's Cinema Summit 2015 to participate in this LIFT's Master Class.)
Join award-winning filmmaker, Victoria Lean, as she shares her experience making After the Last River. Her first feature-length documentary follows the Attawapiskat First Nation over five years, from the opening of a De Beers diamond mine on its traditional territory to the Idle No More movement. Lean will discuss her approach to community engagement and working with citizen journalists, NGOs and activists to stay on top of the issues. She will share tips that helped her identify challenges and navigate a complicated and changing political landscape from pre-production to distribution. Drawing on her background as a consultant in film and TV, she will speak about the growing field of impact producing and highlight approaches to measuring, understanding social impact and documentary filmmaking.
Victoria Lean is an award-winning filmmaker and creative industries consultant. Her first feature documentary, After the Last River, is screening in festivals across Canada, including Cinefest Sudbury, Planet in Focus, Bay Street FF, One World FF, and DOXA, where it won the Nigel Moore Award. Her director credits also include the short documentaries The Bits and Pieces of Mrs. Fisher (2009) and the interactive documentary, Baby on the Beach (2011). She also edited Racing Home, an interactive, documentary by Phil Hoffman. Beyond her own filmmaking work, Victoria is committed to assisting in the growth of indigenous creative industries. As a consultant with Nordicity, she has worked on several engagements for governments and agencies in Northern Canada, including conducting strategic planning for the screen-based media and the visual arts sectors. She has also reported on the social impact of film and TV in the Northwest Territories, Nunavut and the United Kingdom and worked on impact measurement projects for clients including the Canadian Media Production Association (CMPA), Achilles Media (Banff World Media Festival), and the Vancouver International Film Festival. She is a board member of Trinity Square Video and holds an MFA in Film Production and an MBA in Arts and Media Management from York University along with a Joint Honours BA from McGill in Cultural Studies and International Development. www.afterthelastriver.com
This artist talk is part of LIFT's Touring Filmmaking Workshops with media arts centers throughout Ontario. The touring program is generously supported by the Ontario Trillium Foundation (OTF).
Starting: Wednesday 23 September 2015 14:30
Non Members: Free with accreditation to Cinéfest Sudbury's Cinema Summit 2015
Members: Free with accreditation to Cinéfest Sudbury's Cinema Summit 2015
Location:
SilverCity Sudbury
355 Barrydowne Road
Sudbury ON Canada