Strategies of the Medium VI: PIECES OF EIGHT – Screening and Panel Discussion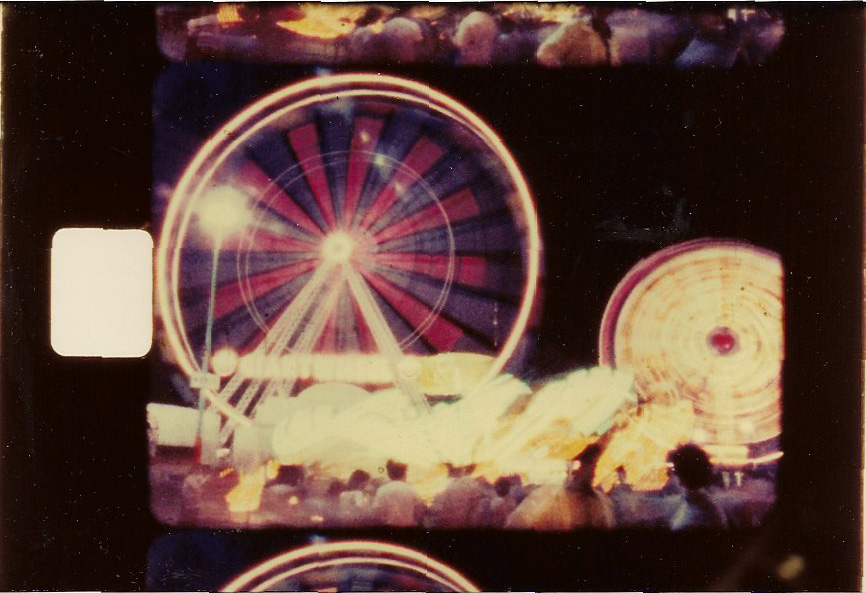 LIFT explores 8mm filmmaking in "Pieces of Eight," the final installment of its six-part screening series Strategies of the Medium. Super 8 film and its predecessor, Regular 8, were first introduced as amateur formats for home moviemaking. While they were superceded by camcorders (and now digital video) for home use, 8mm formats were embraced by artists and independent filmmakers for their ease of use, affordability and nostalgic quality. Today, in a digital age in which analogue film is said to be on its way out, 8mm film is still very much alive and kicking!
This programme looks at ways in which independent filmmakers have used these classic formats to create startling stories and sublime images. It features works shot on both Regular 8 and Super 8 film and finished in a variety of formats – from purists who shoot and exhibit only on Super 8 film, to exhibition on video, and blow-ups to 16mm and even 35mm film. Films include the hilarious "Hi, I'm Steve" by Toronto's Robert Kennedy, the smart and engaging "Down on Me" by Super 8 die-hard John Porter, and the lovely "Nightlight" by German filmmaker Dagie Brundert.
A post-screening panel features local filmmakers discussing their passion for small-gauge filmmaking, including John Porter, Roy Mitchell and Kika Thorne.
"Pieces of Eight" complements LIFT's Winter Workshop season of creative and technical workshops in 8mm filmmaking (http://www.lift.on.ca/mt/workshops.html), including "Guerilla Filmmaking in Super 8mm."
The Strategies of the Medium series is supported by the Canada Council for the Arts and runs through the Spring of 2010.
PROGRAM:
50 Feet That Shook the World (John Cannizzaro)
Down on Me (John Porter, 1980/81, Canada, 4:00, Super 8, colour, silent)
Amusement Park (John Porter, Canada, 1978/79, 6:00, Super 8, colour, silent)
Nightlight (Dagie Brundert, Germany, 2009, 2:22, Super 8 on video, colour, sound)
Milchwolken Liebe (Milky Clouds Love) (Dagie Brundert, Germany, 2002/2007, 4:13, Super 8 on video, colour, sound)
October 25 + 26th, 1996 (Kika Thorne, Canada, 1996, 8:00, Super 8 on video, B&W, sound)
Christian Porn (Roy Mitchell, Canada, 2000, 5:30, Super 8 on video, colour, sound)
Rub (Gail Mentlik & Anne Borden, Canada, 1:30, Super 8 on video, B&W, sound)
Hi I'm Steve (Robert Kennedy, Canada, 1999, 7:00, Super 8 on video, B&W, sound)
Melty Kitty (Allyson Mitchell, 2:20, Super 8 on video, B&W, sound)
4x8x3 (Chris Kennedy, Canada, 2004, 3:00, 8mm unsplit on 16mm, colour, sound)
Artifices (Alexandre Larose, Canada, 2007, 3:00, Super 8 on 16mm, colour, sound)
The View Never Changes (John Price, 6:00, Super 8 on 16mm, B&W, sound)
Mean (Clive Holden, 2006, Canada, 3:00, Super 8 on 35mm, colour, sound)
Nanaimo Station (Clive Holden, 2004, 3:20, Super 8 on 35mm, colour, sound)
Friday 30 April 2010 20:00  
Location:
Cinecycle 
129 Spadina Avenue (down the alley) 
Toronto ON Canada