Strategies of the Medium III: In The Dark – Alex MacKenzie in Person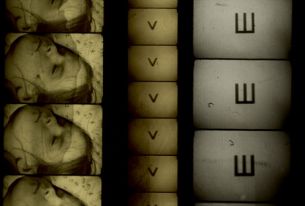 PERFOMATIVE SCREENING: IN THE DARK – "the wooden lightbox: a secret art of seeing"
Cinematic live performance by Alex MacKenzie – Co-presented with Pleasure Dome
In this performative screening, LIFT continues with its medium-specific programming series to explore work produced through chemical manipulation in the lab. Alex MacKenzie's "the wooden lightbox: a secret art of seeing" is a vivid example of the possibilities of self-sufficient filmmaking. "the wooden lightbox: a secret art of seeing" is an exploration and reconfiguration of cinematic apparatus and emulsion. Using the early development of cinema as a marker for cultural, technological and economic change, these film cycles draw from turn of the century cinematic prototypes and long forgotten ideas surrounding the moving image and its early promise.

At the core of this approach is the use of a homebuilt hand-cranked projector in an expanded cinema format to present a striking array of handmade and processed emulsion. The vast potential of the film frame is drawn out through imagery both archaic and contemporary in shape and form. Hypnosis, panorama, motion studies, expectation, magic, the dream world and slight of eye conspire in this intimate and immersive framework.

Alex MacKenzie has been working as a media artist for over 15 years with a focus on various models of expanded cinema and light projection involving the handmade image. He was the founder and curator of the Edison Electric Gallery of Moving Images, the Blinding Light!! Cinema and the Vancouver Underground Film Festival. His live media works are presented at festivals and underground screening spaces throughout Europe and North America — most recently at the Rotterdam International Film Festival, Lightcone in Paris, the WNDX festival in Winnipeg and the Halifax Independent Film Festival. He is currently a guest teacher at LIFT.

The "Strategies of the Medium" series is supported by the Canada Council for the Arts. Since 1981 LIFT has been Canada's foremost artist-run-centre for independent filmmakers.
Saturday 10 October 2009 –
Location:
Cinecycle
129 Spadina Avenue (down the alley)
Toronto ON Canada