Sabine Gruffat – Summer 2018 Studio Immersion Program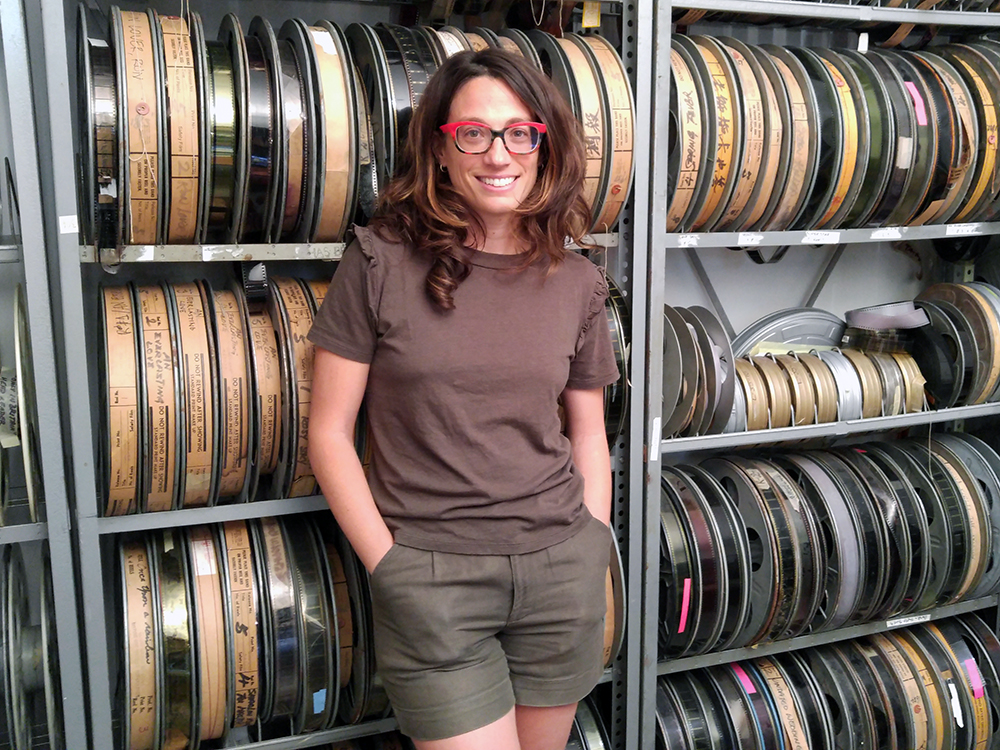 LIFT AND PIX FILM ANNOUNCE THE NEW RESIDENT IN
THE 2018 STUDIO IMMERSION PROGRAM—SABINE GRUFFAT
Toronto, June 4, 2018—The Liaison of Independent Filmmakers of Toronto (LIFT) and PIX FILM is pleased to announce that Chapel Hill-based filmmaker Sabine Gruffat is now in residence as a filmmaker in the 2018 edition of the Studio Immersion Program, supported by the Petman Foundation. The award enables Canadian and International artists to use the studio at PIX FILM and production resources from LIFT in order to make a new artist project. Sabine will use the award to work on a film piece that engages with the re-ignited controversy around the prevalence of confederate memorials in public spaces throughout the Southern United States. Sabine will join us until June 15, 2018.
Sabine Gruffat is a French-American artist who works with experimental video and animation, media-enhanced performance, participatory public art, and immersive installation. In this work, machines, interfaces, and systems constitute the language by which she codes the world. The creation of new ideas means inventing new tools, crossing analog and digital signals, or repurposing old machines to patch into new ones. By actively disrupting both current and outmoded technology, Gruffat questions standardized ways of understanding the world around us. More detailed information at www.dreamingupfilms.com
While she is in residence, Sabine will be presenting a program Laser Light: The Films of Sabine Gruffat on Wednesday, June 13. The program will feature a selection of her work, including the Man Ray-inspired A Return to A Return to Reason (2014) and Framelines (2017), which both use a laser cutter to etch imagery into the emulsion of 35mm film.
Laser Light: The Films of Sabine Gruffat
Wednesday, June 13, 2018
7:00pm
PIX Film Gallery
1411 Dufferin Street, Unit C
FREE Admission
The LIFT and PIX FILM Studio Immersion Program is generously supported by the Petman Foundation.

PIX FILM is an independent working studio, micro cinema, event space and gallery. The modular space accommodates diverse needs of individual artists, community arts groups and arts collectives. PIX FILM values digital and film forms of production and exhibition. www.pixfilm.ca
The Liaison of Independent Filmmakers of Toronto (LIFT) is Canada's foremost artist-run production and education organization dedicated to celebrating excellence in the moving image. LIFT exists to provide support and encouragement for independent filmmakers and artists through affordable access to production, post-production and exhibition equipment; professional and creative development; workshops and courses; commissioning and exhibitions; artist-residencies; and a variety of other services. LIFT is supported by its membership, Canada Council for the Arts, Ontario Arts Council, Ontario Trillium Foundation, Ontario Arts Foundation, the Government of Ontario and the Toronto Arts Council. www.lift.ca
-30-
For additional information please see http://lift.ca or e-mail Executive Director Chris Kennedy at director@lift.on.ca
Non-members: Various
Members: Various
Location:
Liaison of Independent Fimmakers of Toronto (LIFT)1
1137 Dupont Street
Toronto ON Canada