LIFT OUT LOUD April 9 – Guest Moderator SEMI CHELLAS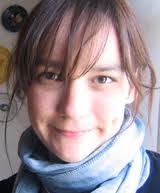 The LIAISON OF INDEPENDENT FILMMAKERS OF TORONTO present LIFT OUT LOUD
A Bi-Monthly Screenplay Reading Series With Guest Moderator SEMI CHELLAS
Feature length script to be announced.
Wednesday, April 9, 2008
Starts at 7:00 pm
Admission: $5.00
XPACE – 58 Ossington Avenue (just north of Queen street)

GUEST MODERATOR: SEMI CHELLAS
Semi Chellas was the Co-creator, Executive Producer and Head Writer of the network drama THE ELEVENTH HOUR, a two-time Gemini winner for Best Series. In 2005 Semi also shared a Gemini for Best Writing with Tassie Cameron. She wrote the script for PICTURE CLAIRE, a feature directed by Bruce McDonald, which premiered at the Toronto International Film Festival in 2001. She also wrote THE LIFE BEFORE THIS, a feature directed by Jerry Ciccoritti, which premiered at TIFF in 1999. She has written feature adaptations of Michelle Richmond's THE YEAR OF THE FOG, Carol Shield's Pulitzer-Prize-winning THE STONE DIARIES, and she is currently adapting Susan Choi's Pulitzer-short-listed AMERICAN WOMAN.
SHIFT written by Vincent Shiao
A scientist makes a major breakthrough in quantum computing, only to find that he is the subject of a much larger experiment… SHIFT is a science fiction thriller that combines cutting edge technology with the search for what it means to be alive.
When VINCENT SHIAO joined LIFT's Screenwriters Circle three and a half years ago, he had never heard the terms "story structure," "character arc," or "plot point." He has now heard of these things.
To submit a script for a future reading or for more information please visit us at www.lift.on.ca/mt/liftoutloud.html
Non-members: FREE
Members: FREE