LIFT co-presents Teo Hernández's Films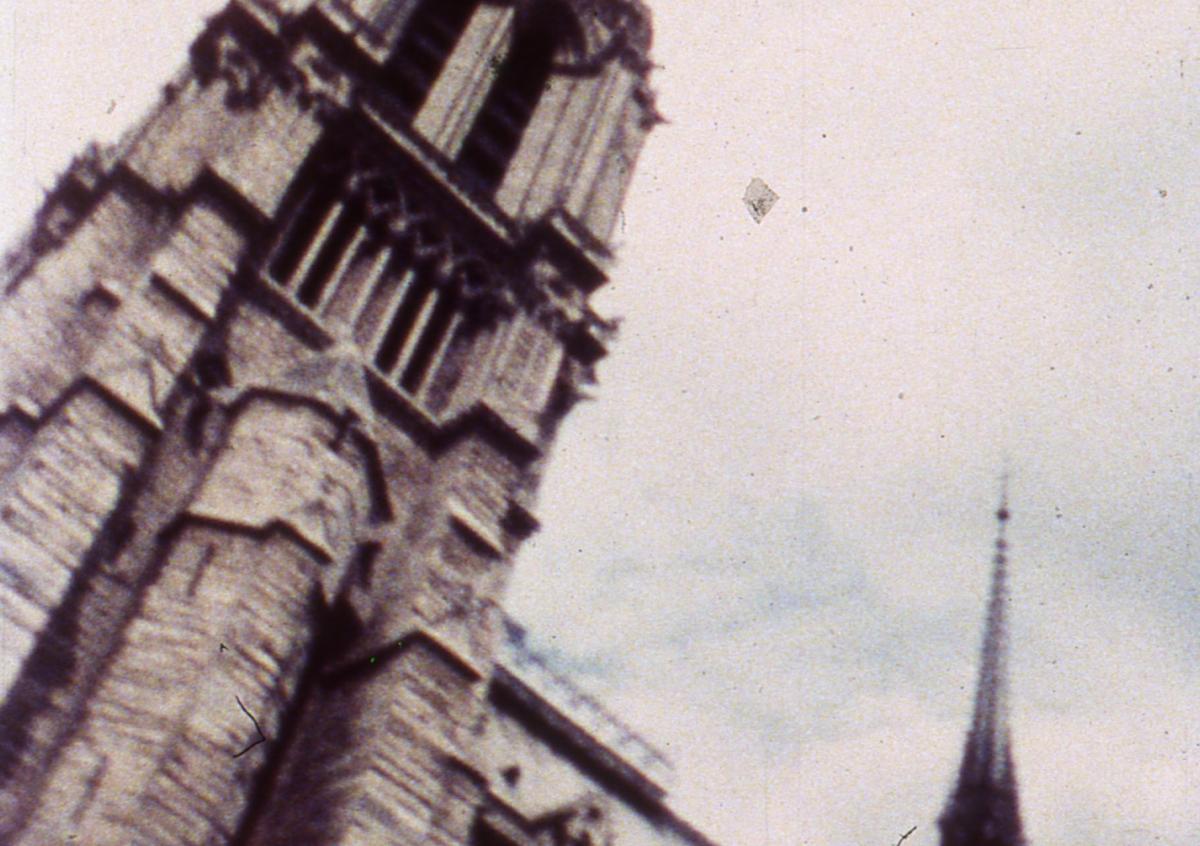 Nuestra señora de Paris by Teo Hernández
ad hoc experimental film collective #22
Teo Hernández's Films
presented by curator Andreas Anciras (Mexico), in person
Co-presented with PIX FILM Gallery, the Liaison of Independent Filmmakers of Toronto (LIFT) and Le Labo Centre for Francophone Media Arts of Toronto.
Wednesday, October 16, 2019
7:00pm
PIX Film Gallery
1411 Dufferin Street, Unit C
Admission: Suggested $5.00
Program:
Tables d'hiver, 39′ (Super8)
Nuestra señora de Paris, 22′ (16mm)
Pas de Ciel, 29′ (16mm)
Born in Mexico, Teo Hernandez (1939-1992) studied architecture before co-founding the CEC (Centro Experimental de Cinematografia) in 1960 in Mexico City. He moved to Paris in 1966 and from 1968 to 1975 began to realise an extensive number of personal films, all shot in Super-8, some on travels to Morocco, Denmark and London, others in his adopted hometown, Paris.
Supported by Living Arts Kitchen.
Ad Hoc Collective is dedicated to the presentation and exhibition of underground film and other obscure and unpopular forms of cinema. https://www.facebook.com/adhocfilmcollective
 
PIX FILM is an independent working studio, micro cinema, event space and gallery. The modular space accommodates diverse needs of individual artists, community arts groups and arts collectives. PIX FILM values digital and film forms of production and exhibition. http://www.pixfilm.ca
The Liaison of Independent Filmmakers of Toronto (LIFT) is Canada's foremost artist-run production and education organization dedicated to celebrating excellence in the moving image. http://www.lift.ca
Le Labo Centre for Francophone Media Arts of Toronto is dedicated to promoting the work of its members and to help foster their growth and development in Media Arts. http://lelabo.ca/en
Wednesday 16 October 2019 –
Non-members: Suggested $5.00
Members: Suggested $5.00
Location:
PIX Film Gallery
1411 Dufferin Street, Unit C
Toronto ON Canada