LIFT co-presents "Reimagining Home" Shorts program at Regent Park Film Festival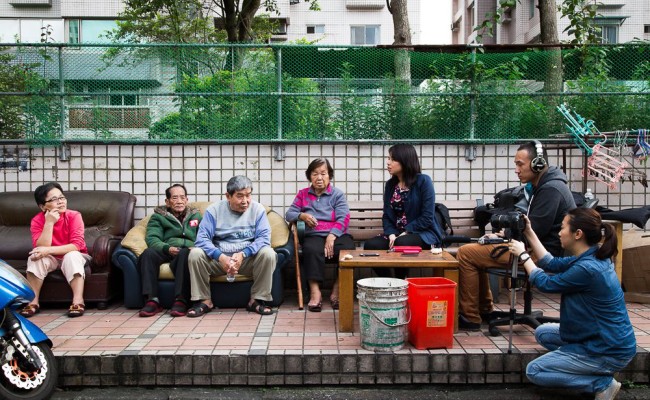 The Home Promised
LIFT co-presents at the 2015 Regent Park Film Festival.
"Reimagining Home" Shorts program
The Home Promised
LIFT co-presents at the 2015 Regent Park Film Festival.
"Reimagining Home" Shorts program
Stories about understanding the spaces we inhabit, move around in and belong to.
Gazonto
Directed by John Greyson
Canadian Director, John Greyson, ingeniously brings the concept of war to the doorstep of Canadian viewers by reconstructing the Israel strikes on Gaza in Toronto. He asks, "what would happen to Toronto, or to your city, if, like Gaza, six thousand places had been heavily bombed in just a few weeks?" Using video game simulation the film not only reconstructs war in a space common to Canadians, it also highlights the desensitization of war and violence in modern culture through gaming.
Three Walks

Directed by Mary Porter
A place is a place is a place—Three Walks is a series of stop-motion animations that explore how we construct a sense of place from the spaces we inhabit. Director, Mary Porter, chose three sites to which she has a personal connection and takes the viewer on a personal journey to explore her understanding of these places. Set in Halifax, Toronto and Vancouver, the film is a uniquely Canadian perspective on a country growing through government projects, international influence and internal gentrification.
The Home Promised
Directed by Betty Xie
A case study on forced displacement, and a redefinition of the concept of home. Set in the context of Taiwan's rapid urbanization, residents of the Shaoxing housing community face eviction, and must choose a potential new location to call home. Through the president of the community's council, we gain a sense of both a personal and logistical interpretation of the issue at hand, as well as a sense of what home means to him. The Home Promised is an engaging and thought-provoking film that will challenge audiences as well as give a sense of appreciation.

Canicule (Summer Day)
Directed by Felix Dufour-Laperriere
A young, restless boy is left to his own devices while his mother, a caretaker, spends the day at her employer's apartment. Through subtle but striking combinations of sound and image, this experimental piece reminds us of the darker implications of immigrant labour.

Les Fremissements du Thé (The Way of Tea)
Directed by Marc Fouchard
Les frémissements du thé (The Way of Tea) follows a young, rebellious man named Alex in a small town in northern France as he enters into Malik's grocery store. While faced with racism and hostility by Alex, Malik calmly invites him to have tea with him, showing no discrimination or anger, in exchange for free groceries. The following day, Alex faces a conflict and finds protection in Malik's grocery store as he stands guard with patience to resolve potential conflict.

We Live This
Directed by James Burns
An inspiring documentary, We Live This follows four teens from the projects who unite to pursue their dreams as performers. Dancing on the subway platforms and in trains, these teens continue to gain local fame, both good and bad, doing what they aspire. While this documentary follows the concept of poverty and struggles among the youth in the projects, who are surrounded by both positive and negative opinions, the passion and motivation that lies within these young performers continue to enrich the eyes of many.
Friday 20 November 2015 –
Non-members: Free
Members: Free
Location:
Daniels Spectrum
585 Dundas Street East
Toronto ON Canada