LIFT Co-Presents Master Class with Robert Todd at Images Festival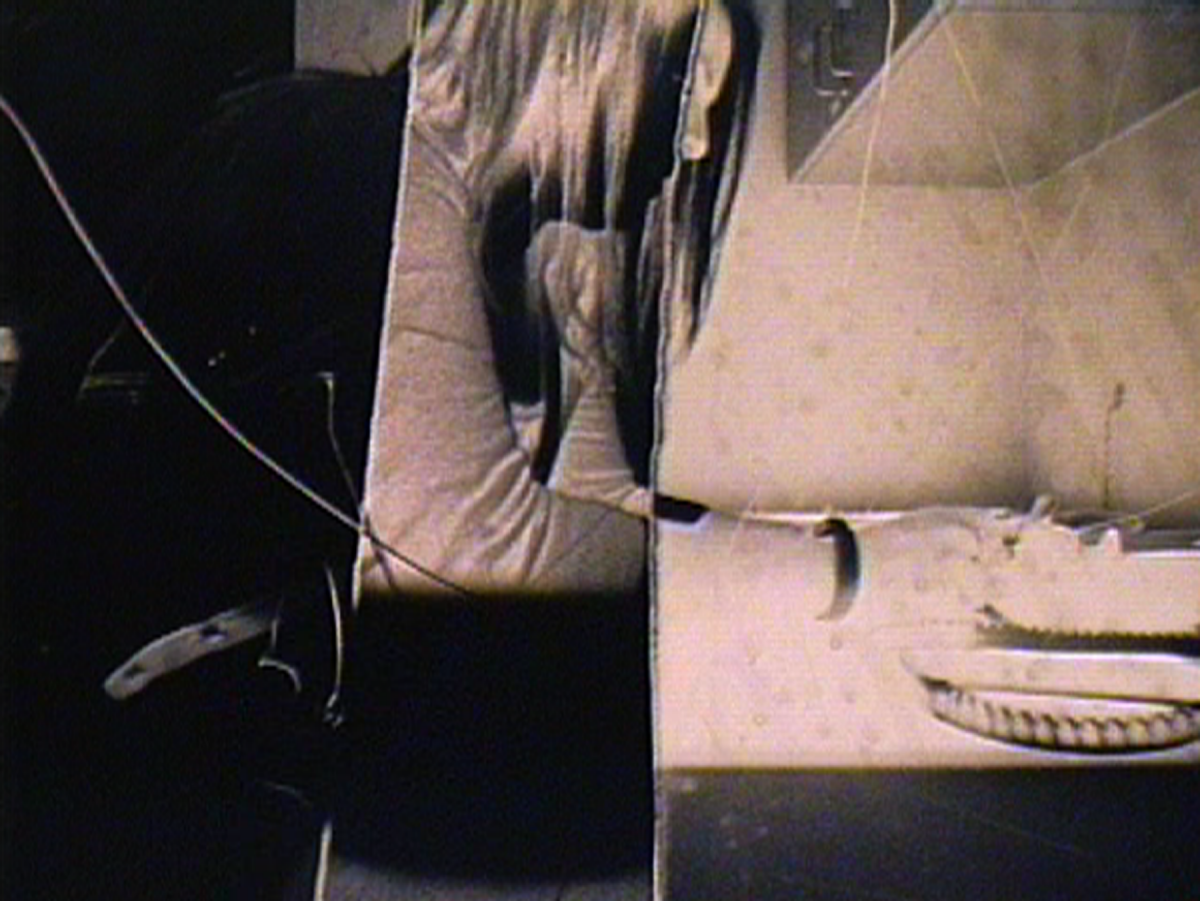 The Liaison of Independent Filmmakers of Toronto (LIFT)
co-presents at the 2013 Images Festival
NEGATIVE / POSITIVE: MASTER CLASS WITH ROBERT TODD

The Liaison of Independent Filmmakers of Toronto (LIFT)
co-presents at the 2013 Images Festival
NEGATIVE / POSITIVE: MASTER CLASS WITH ROBERT TODD

Cost: $65
Enrolment is limited to 6
Pre-registration is required for workshop.
Register by phone with a credit card (416.588.6444)
or in person with cash/debit/credit at LIFT during office hours (Monday – Friday, 10am – 6pm).
We are happy to announce a six-hour master class with filmmaker Robert Todd presented in collaboration with the Images Festival. Robert will be workshopping his own take on the ingenious hand-processing technique developed by our recent guest Richard Tuohy. Robert used this technique to create the cinematic component of Images' opening night Live event. By craftily employing sticky tape, Robert is able to reveal and play with both the negative and positive images that are recorded within the layers of black and white reversal film stock. Negative/Positive: seeking dimensional travel through the filmmaking process.
Following the workshop:
FREE ARTIST TALK with Robert Todd
4:00pm – 6:00pm
LIFT Main Classroom
Having made over 60 films over the past two decades, Robert Todd has a mastery of 16mm filmmaking that eschews categorization. As effective with the clarity and efficiency of the documentary form as he is with the mysterious shapes and shadows of the lyrical mode, Todd records the world with a sympathetic eye. Feathers and fields, stones and skin are rendered with sculptural accuracy, emerging from darkness into light, from focus to blur, refreshing and refining our own sense of vision. From prisons to playgrounds, streetscapes to landscapes, interiors to underbrush, there seems to be no place or object that resists transformation through the deft manipulations of Robert Todd's lens.
The Liaison of Independent Filmmakers of Toronto (LIFT) is an artist-run charitable organization dedicated to facilitating excellence in the moving image through media arts education and production resources. LIFT exists to provide support and encouragement for independent filmmakers and artists through affordable access to production, post-production and exhibition equipment; professional and creative development; workshops and courses; commissioning and exhibitions; artist-residencies; and a variety of other services. Founded in 1981 by a small collective, LIFT has since grown to become one of the foremost centres of its kind globally.
Established in 1987, the Images Festival is the largest festival in North America for experimental and independent moving image culture, showcasing the innovative edge of international contemporary media art both on and off the screen. Images has presented thousands of vanguard media-based projects in its 24-year history and is committed to an expanded concept of film and video practice: Alongside film and video screenings (ON SCREEN), the festival presents groundbreaking live performances (LIVE IMAGES), media art installations (OFF SCREEN) in local galleries and new media projects by many renowned Canadian and international artists. Images provides audiences with an annual extravaganza of contemporary moving image culture.
Non-members: $65
Members: $65
Location:
Liaison of Independent Filmmakers of Toronto
1137 Dupont Street
Toronto ON Canada