LIFT Co-presents "Island of Dreams" at Shinsedai Japanese Cinema 2010 Festival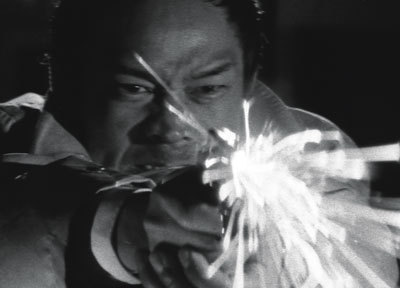 "Island of Dreams" (Yume no Shima) by Director: Tetsuichiro Tsuta
Toronto premiere at Shinsedai
"Island of Dreams" (Yume no Shima) by Director: Tetsuichiro Tsuta
Toronto premiere at Shinsedai
Police detective Terayama and his partner Nomura mobilize after a remote mountain shack is blown up by remote control. The duo puzzle over why such a non-descript target was destroyed by such hi-tech. As they investigate they are pulled deeper into the world of eco-terrorism and we delve deeper into the psychology of the young man behind the bombing, a young foreign man named Alan. Working on the Island of Dreams, a man-made island in Tokyo Bay where all the refuse of the city is piled, has left Alan with an overwhelming hatred for modern life and the pollution it spews into the air. He feels no other choice but to take action, that is if Terayama and Nomura can't stop him first.
Released: 2009
Running time: 83 minutes
DIRECTOR's BIO:
Born in 1984 in Tokushima Prefecture Tetsuichiro Tsuta studied in the Department of Imaging Art at Tokyo Polytechnic University. Despite the high-tech nature of his studies he was determined that his debut feature film would be an homage not only to the style but the craft of filmmaking. Therefore Tsuta and his crew processed the 16mm film and edited Island of Dreams by hand. The effort paid off. The film won the Audience Award at the 31st annual Pia Film Festival.
Friday 23 July 2010 21:15  
Non-members: 12
Members: 12
Location:
Japanese Canadian Cultural Centre (JCCC) 
6 Garamond Court (between Don Mills Road and DVP, north of Eglinton Ave E) 
Toronto ON Canada