LIFT co-presents "Fantasmas Cromáticos" program at aluCine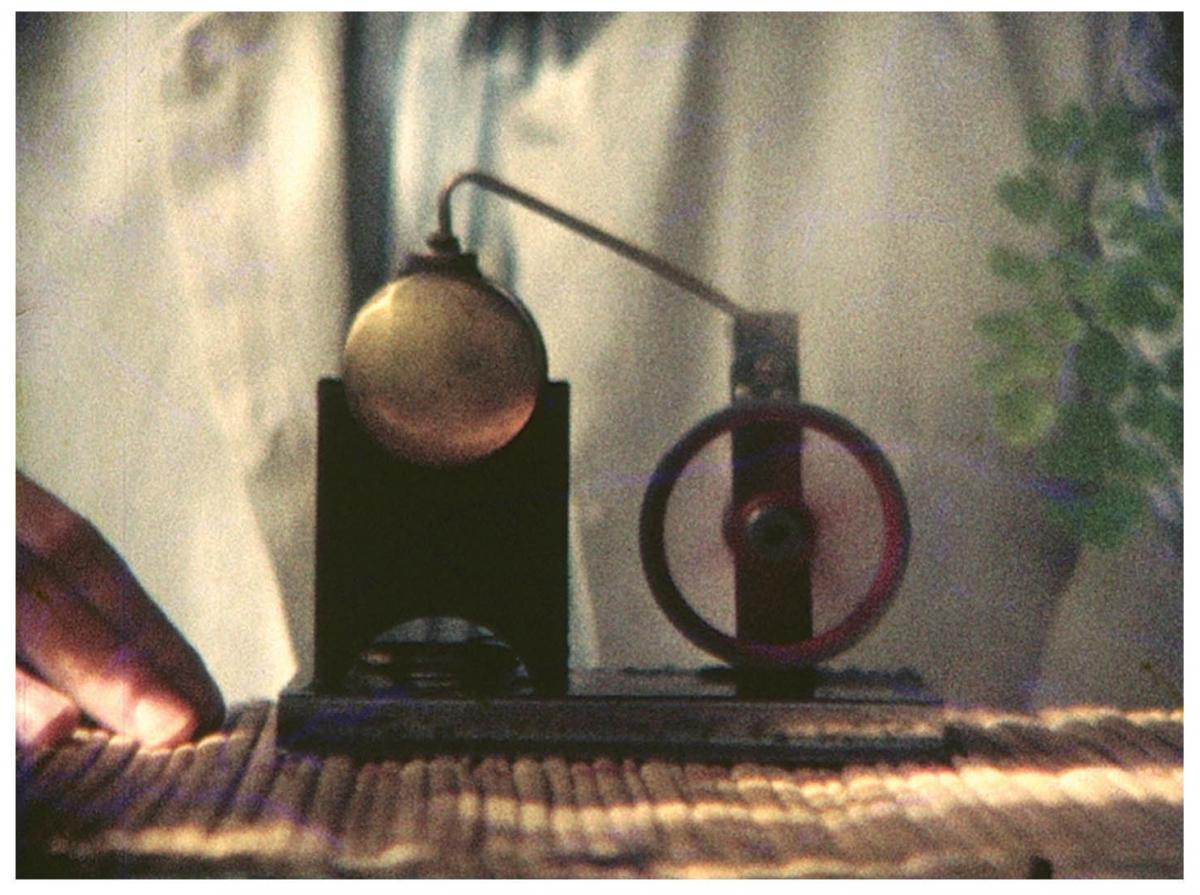 Vadi-Samvadi by Claudio Caldini

LIFT co-presents the Fantasmas Cromáticos program
Vadi-Samvadi by Claudio Caldini

LIFT co-presents the Fantasmas Cromáticos program
at the 2015 aluCine Toronto Latin Film + Media Arts Festival
FANTASMAS CROMÁTICOS
THE FILMS OF CLAUDIO CALDINI

Claudio Caldini in Attendance! Q&A Following Screening
"Behind every experimental filmmaker lies a defence of the still unconquered liberty of the amateur—of the unpredictable, infinite twists and turns of an art form that is, when all is said and done, as varied as the people who engage it. In his own way—rigorous, attentive, sensitive, formal—Claudio Caldini has constructed one of the most lucid and committed defences of this last, unconquered and unexploitable cinematic territory, as a personal act in the face of an outside world in constant tumult."
—Pablo Marín

Claudio Caldini is one of the most important experimental filmmakers in Argentina. He began making films during the 1970s at a time of great political upheaval, yet he was able to work amongst a community of filmmakers like Narcisa Hirsch and Marielouise Allemann that formed a creative network of like-minded artists. That creative milieu became a touchstone for Argentina's vibrant filmmaking scene, a scene that Caldini has continually influenced through his prolific filmmaking output and a legendary and long-standing Super 8 workshop series in Buenos Aires.
Caldini's films, made and shown on Super 8 film, explore spiritual and philosophical quests through a practice that blends the act of seeing with the mechanical possibilities of the camera. They are lyrical masterpieces, transforming vision into lush studies of superimposition, blurred landscapes and inner mysticism. Caldini will present a short suite of super 8 films followed by a stunning three-projector performance exploring live colour manipulation of the cityscape. This is a rare chance to see the films projected, as the unique nature of Super 8 film prints require that Caldini travel with them.
Claudio Caldini's workshop and visit is supported by the Canada Council for the Arts through the Artists and Community Collaboration Program (ACCP).

Program:
Vadi-Samvadi (1981, Super 8, 6 min)
The grammar of Indian music suggests micro-intervals in cinematic space-time.
"The reason and the ego, the mind, the senses and the elements of material energy which are the basis of its forms. These are all mechanical, a complex engine of nature: yantra." (Sri Aurobindo). The original of Vadi-Samvadi, made in September 1976, was lost in the mail in 1979. Caldini filmed a new version, similar to the first, in 1981.

Gamelan (1981, Super 8, 12 min)
The Canon 814 camera was anchored by two thin ropes that were each two meters long. I made the camera rotate counterclockwise. Soon it reached a sufficient speed to sustain itself in orbit. Inspired by the ideas of Steve Reich in Music as a Gradual Process

LUX TAAL (2009, Super 8, 12 min)
Chuang-Tzu: "The good and evil in his heart ignited large fires. In those fires burned the harmony of multitudes. The night's calm is not able to extinguish these fires. "

Fantasmas Cromáticos (2012, 3 x Super 8 projectors with live accompaniment, 25 min)
A Three projector performance exploring colour overlays in an urban landscape.
Claudio Caldini was born in Buenos Aires in 1952 and has been making experimental films since 1970. In 1971 he began his studies at the Centro Experimental del Instituto Nacional de Cinematografía (Buenos Aires) and attended film seminars with Alberto Fischerman (1977), Werner Nekes (1980) and Werner Schroeter (1983) at the Goethe-Institut (Buenos Aires). He studied Modern and Audioperceptive Dance with Rolf Gelewski in Salvador da Bahía and São Paulo (Brazil), in 1978 and 1982, respectively. Caldini worked as a lighting designer and operator for theater and rock concerts and as a programmer of electronic instruments, in association with Jorge Haro (1989–90). He was the film and video curator at the Museo de Arte Moderno de Buenos Aires (Argentina) from 1998 to 2004, and a member of the Jury of the 2003 International Short Film Festival Oberhausen (Germany). In 2005, he was an Artist in Residence at the Glenfiddich Distillery in Dufftown (Scotland). He is the recipient of the following awards: the Premio Leonardo from the Museo Nacional de Bellas Artes (1997); Beca de la Fundación Antorchas (1998); the Gran Premio at the III Festival Franco-Latinoamericano de Video Arte for his work Heliografía (1994); and the Primer Premio at the Primera Semana del Cine Experimental, ARCO '91, for his work El devenir de la piedras (1991).
Friday 3 April 2015 19:30  
Non-members: $10.00
Members: $10.00
Location:
Jackmall Hall, Art Gallery of Ontario 
317 Dundas Street West 
Toronto ON Canada