LIFT co-presents "Ad Hoc #14: Abraham Ravett in Person" at PIX FILM Gallery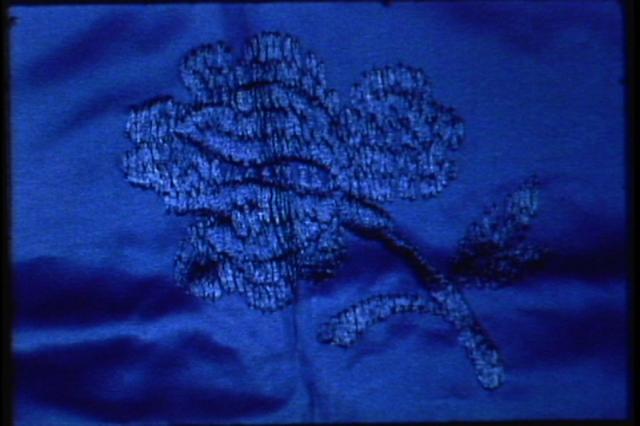 Ad Hoc #14: Abraham Ravett in Person with his Films
Presented by the Ad Hoc Collective
Co-presented with LIFT and PIX FILM
Supported by Living Arts
For the past forty years, Abraham Ravett has been an independent filmmaker, photographer and educator. He was born in Poland, raised in Israel and the USA. His films have been screened internationally including several one-person shows at New York's Museum of Modern Art. Grants received include a Guggenheim Foundation filmmaking fellowship. A retrospective of his films was shown at the WRO Art Center, Wroclaw, Poland in 2009 and in 2014, at the Festival Film Dokumenter Yogyakarta, Indonesia. Abraham teaches filmmaking and photography at Hampshire College, Amherst, MA. USA. http://faculty.hampshire.edu/aravett/
The March, 1999, 25 min, sound, 16mm
To date, I've made six films which reflect on how the Holocaust affected my parents, our evolving relationship, and my own psychological and emotional response to their experiences. "The March" continues this cinematic exploration by detailing one woman's recollections of that experience. It also serves as a meditation on time elapsed and the fragility of personal memory. Utilizing a series of recorded film interviews conducted with my mother over thirteen year period (1984-1997), I ask the following question each time: "Mom, what do you remember about the March?" The complexity of her responses, the visible emotional toll experienced with each reply, and the ensuing portrait of her aging process, form the core of this twenty five minute, 16mm film.
Horse/Kappa/House, 1995, 33 min, sound, 16mm
Inspired by Yanagita Kunio's early 20th century book, "The Legends of Tono", Horse/Kappa/House records the surrounding landscape in a number of small villages throughout Iwante Prefecture, Japan in order to create a cinematic space which echoes by implication and association, the external and unseen world in the environment. The film embodies the idea so eloquently stated by noted historian, Mr. Umehara Takeshi, that "all living things—animals and plants, as well as mountains, rivers, and other natural phenomena have spirits and that these spirits are constantly moving back and forth between Heaven and this world, forming the basis of the Japanese ethos."
Tziporah, 2007, 7 min, silent, 16mm
Tziporah is the Hebrew word for bird. This is another cinematic response to grief and loss.
Notes for a Polish Jew, 2012, 8min. silent, 16mm transferred to digital
If his father had lived beyond the age of seventy-four, the following may have been the cinematic response to the city where in 1942, he last saw his family. Filmed on double 8 mm film in the mid-1980's, Lodz, Poland. Constructed in 2012, Florence, Massachusetts.
Ad Hoc is a screening collective with no fixed address. This is a mobile screening series, which aims to rethink what an experience of cinema can be, including the spaces in which it can be exhibited. We seek to reposition historical landmarks and buried treasures within the on-going tradition of experimental and other non-commercial modes of filmmaking, drawing on work from Toronto, throughout Canada, and internationally. Within these parameters, we aspire to diversity in programming, as well as to multimedia and interdisciplinary screening events that bring together varied communities.
Ad Hoc = Stephen Broomer, Katia Houde, Daniel McIntyre, Cameron Moneo, Madi Piller, Claudia Sicondolfo, Jim Shedden, Tess Takahashi. Contact: adhocexperimentalfilms@gmail.com
Tuesday 6 November 2018 19:00  
Non-members: Free
Members: Free
Location:
PIX FILM Gallery 
1411 Dufferin Street, Unit C 
Toronto ON Canada