LIFT and Toronto Palestine Film Festival co-present: Shorts Programme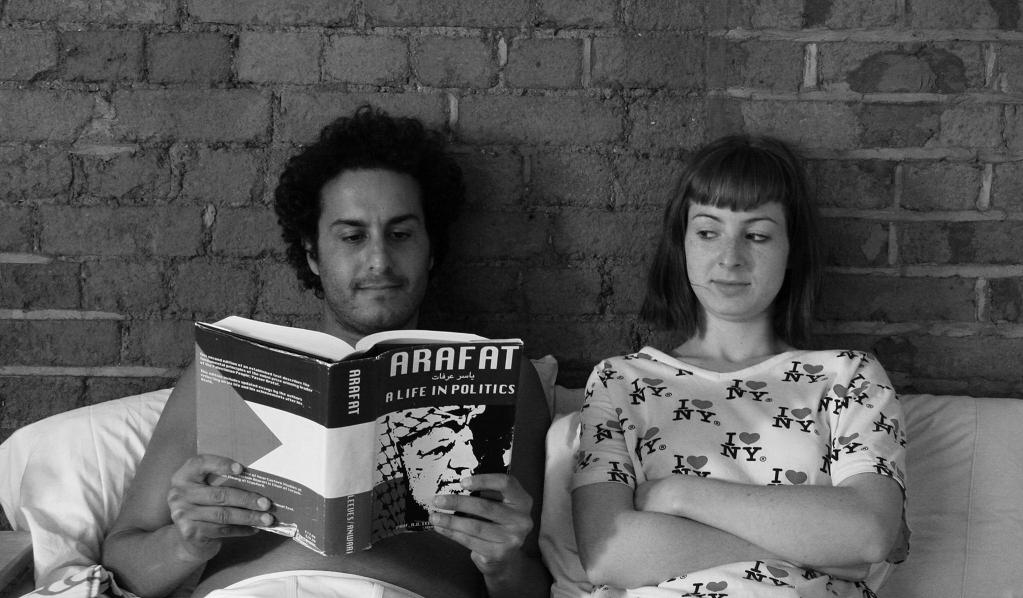 Toronto Palestine Film Festival – Non-Stereotypical Cinema from Palestine – TPFF WSFF and LIFT presents a programme of shorts:
ARAFAT & I – Mahdi Fleifel | 2008 | 15 min | Fiction | UK | Canadian Premiere
A comedy about Marwan, a Palestinian in love, and Lisa, the girl he's going to marry. He thinks everything about her is perfect – she was even born on the same day as Chairman Arafat! But how will he make Lisa understand the significance of this coincidence?

THE VIEW – Hazim Bitar and Rifqui Assaf | 2008 | 16 min | Fiction | Jordon | Canadian Premiere
This gripping one-shot film tells the tale of an Israeli sniper who suffers mission drift as he tracks the unfolding drama between a young Palestinian couple. With a finger on the trigger, he kills time by chatting with his handler about life, death and romance.

SHARAR – Saleh Qasem, Ammar Quttaineh and Hazim Bitar | 2008 | 17 min | Fiction | Jordon | Canadian Premiere
A blue-collar worker, confronted with his limited choices, comes to terms with reality in a less than perfect world.

LIKE TWENTY IMPOSSIBLES – Annemarie Jacir | 2003 | 17 min | Fiction | Palestine/US
When a Palestinian film crew takes a side road to avoid a checkpoint, the political landscape unravels and they are slowly taken apart by the mundane brutality of occupation. The film is a visual poem that wryly questions artistic responsibility and the politics of filmmaking, and examines the fragmentation of a people.

Some films in this program were produced with the assistance of the AMMAN FILMMAKERS COOPERATIVE in Jordan. Founded in 2002 by Hazim Bitar as a cine club, the Amman Filmmakers Cooperative promotes independent Jordanian and Palestinian Diaspora filmmaking through training, experimentation, and networking. The Cooperative seeks to empower student filmmakers to produce films using very nominal resources and with the help of digital filmmaking tools.

TPFF was conceived to introduce Toronto audiences to the richness and diversity of Palestine and Palestinians. Our festival strives to inspire new perspectives and celebrate film as a thought-provoking art form. The festival showcases the extraordinary narrative of a dispossessed people living in exile or under occupation. The films examine a wide array of topics from a unique and under-represented Palestinian perspective, and highlight the dynamism of Palestinian culture.

Wednesday 30 September 2009 21:00  
Non-members: 10
Members: 7
Location:
Revue Cinema 
(400 Roncesvalles Avenue) 
Toronto ON Canada