Impermanent Collections, Temporary Occupations, and Other Gatherings – NRATI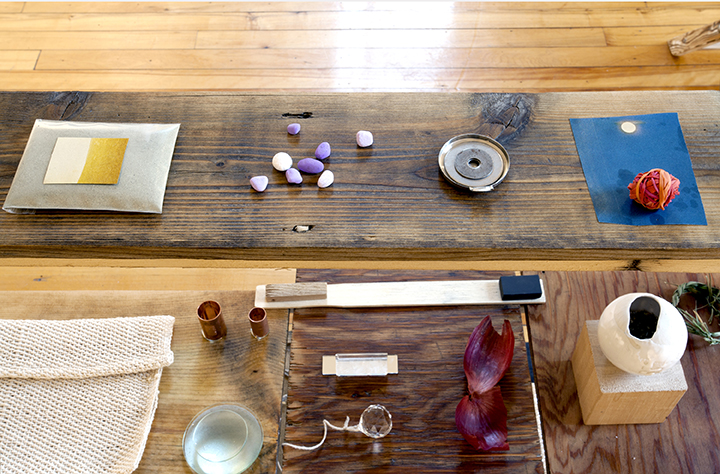 As part of Impermanent Collections, Temporary Occupations, and Other Gatherings, a solo exhibition of the work of Maggie Groat at the Rodman Hall Arts Centre, she will be selecting texts from the Rodman Hall library, working with the material of the institution itself to engender a critical reflection on the shifting terrain of its existence.
Maggie Groat in attendance.
Groat's interdisciplinary practice often challenges assumptions, standards and routines to propose new ways of thinking. In this exhibition, she reflects on the shifting territory of Rodman Hall and the surrounding area by researching the geographic, natural, and art histories of the site. Treating the exhibition period as a self-directed residency, Groat will work on site, inserting her presence into the day-to-day and exerting her systems of classification on the existing order of the gallery. Working to integrate indigenous practices, she will cull objects from the grounds, permanent collection, archives, and offices for a series of temporary installations in the Project Space, bringing into focus things that have previously existed on the margins. Both playful and hopeful, Groat's work insightfully addresses issues of power and displacement.
Maggie Groat is a visual artist working in a variety of media including collage, sculpture, artists' books, site-specific interventions, and field studies. Forming an ongoing research-based practice, Groat's work explores studies for possible futures, salvage practices, and relationships and reconnections to place and ancient knowledge systems, from an Indigenous perspective. Through reconfiguring and recontextualizing found materials, she assembles collages, sculptures and tools that enable moments of envisioning and the potential for action. Maggie studied visual art and philosophy at York University before attending The University of Guelph, where she received an MFA degree in 2010. She is represented by Erin Stump Projects in Toronto.
Special thanks to the Liaison of Independent Filmmakers of Toronto for their ongoing support of this project and to Rodman Hall Arts Centre for hosting this salon.
No Reading After the Internet is a salon series dealing with cultural texts, which are read aloud by participants. The particular urgency of the project is in reforming publics and experimenting with the act of reading, as its own media form, in our moment. No Reading After the Internet (Toronto) is a project of the efforts of cheyanne turions.
Non-members: Free
Members: Free
Location:
Rodman Hall Art Centre
109 St. Paul Crescent
St. Catharines ON Canada