Fall 2018 Studio Immersion Program – May The Waves Rise From Its Floor with Matthieu Hallé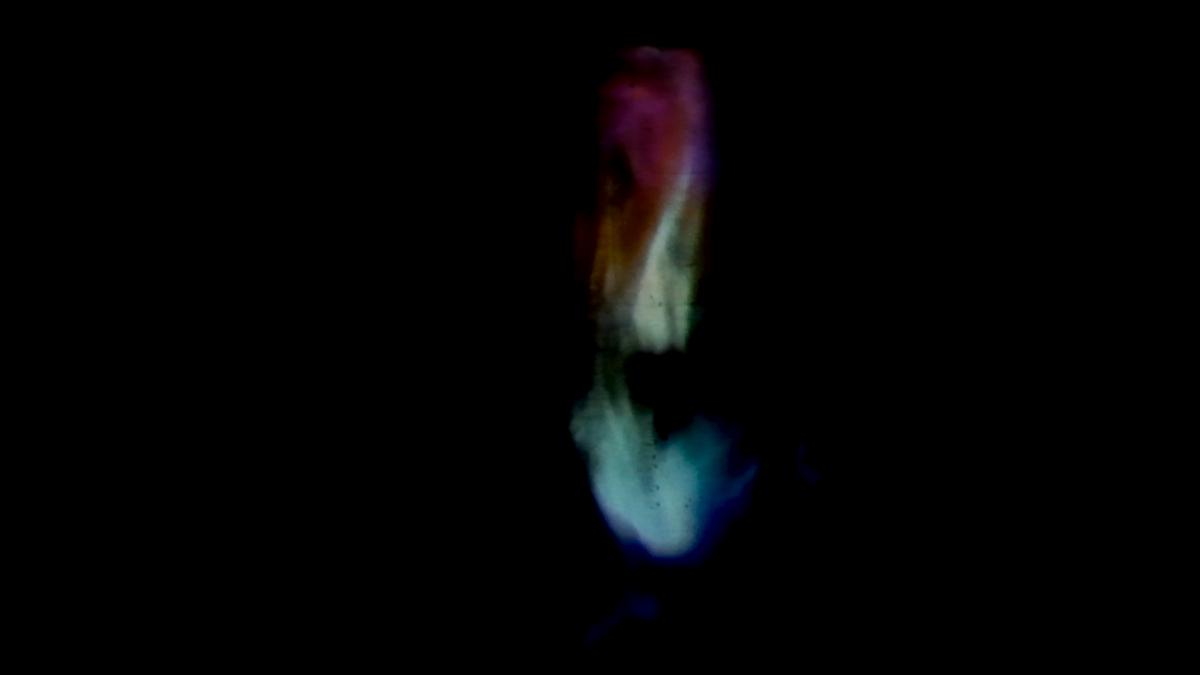 FALL 2018 STUDIO IMMERSION PROGRAM
MAY THE WAVES RISE FROM ITS FLOOR WITH MATTHIEU HALLÉ
May The Waves Rise From Its Floor is an ambitious audio-visual performance created by artist Matthieu Hallé. The performance is the culmination of years spent developing a unique practice of using candlelight as a medium to create spontaneous visual imagery, and marks the conclusion of his time spent as artist in residence at LIFT and PIX FILM in Toronto. Heavily influenced by improvising musicians, Hallé has created his own visual instrument that enables cinema to be a live improvised event.
In collaboration with electronic artist Philip Schleihauf, Hallé has outfitted a 16mm film projector with electronic components that allow for the combination of film and video projection. Hallé has created a new 16mm film using original footage of the Salish Sea, that will be illuminated in performance by candlelight he alters with his with hands, glass, and breath.
The Toronto show will feature improvised musical accompaniment by Eschaton
(Connor Bennett – saxophones, guitar, electronics, percussion, and Aaron Hutchinson – percussion, trumpet, electronics)
Matthieu Hallé is a residence as a filmmaker in the Studio Immersion Program.
The LIFT and PIX FILM Studio Immersion Program is generously supported by the Petman Foundation.

PIX FILM is an independent working studio, micro cinema, event space and gallery. The modular space accommodates diverse needs of individual artists, community arts groups and arts collectives. PIX FILM values digital and film forms of production and exhibition. www.pixfilm.ca
The Liaison of Independent Filmmakers of Toronto (LIFT) is Canada's foremost artist-run production and education organization dedicated to celebrating excellence in the moving image. LIFT exists to provide support and encouragement for independent filmmakers and artists through affordable access to production, post-production and exhibition equipment; professional and creative development; workshops and courses; commissioning and exhibitions; artist-residencies; and a variety of other services. LIFT is supported by its membership, Canada Council for the Arts, Ontario Arts Council, Ontario Trillium Foundation, Ontario Arts Foundation, the Government of Ontario and the Toronto Arts Council. www.lift.ca
Non-members: Free
Members: Free
Location:
PIX FILM Gallery
1411 Dufferin Street, Unit C
Toronto ON Canada