Elke Marhöfer – Goethe-Institut / LIFT Residency October 2016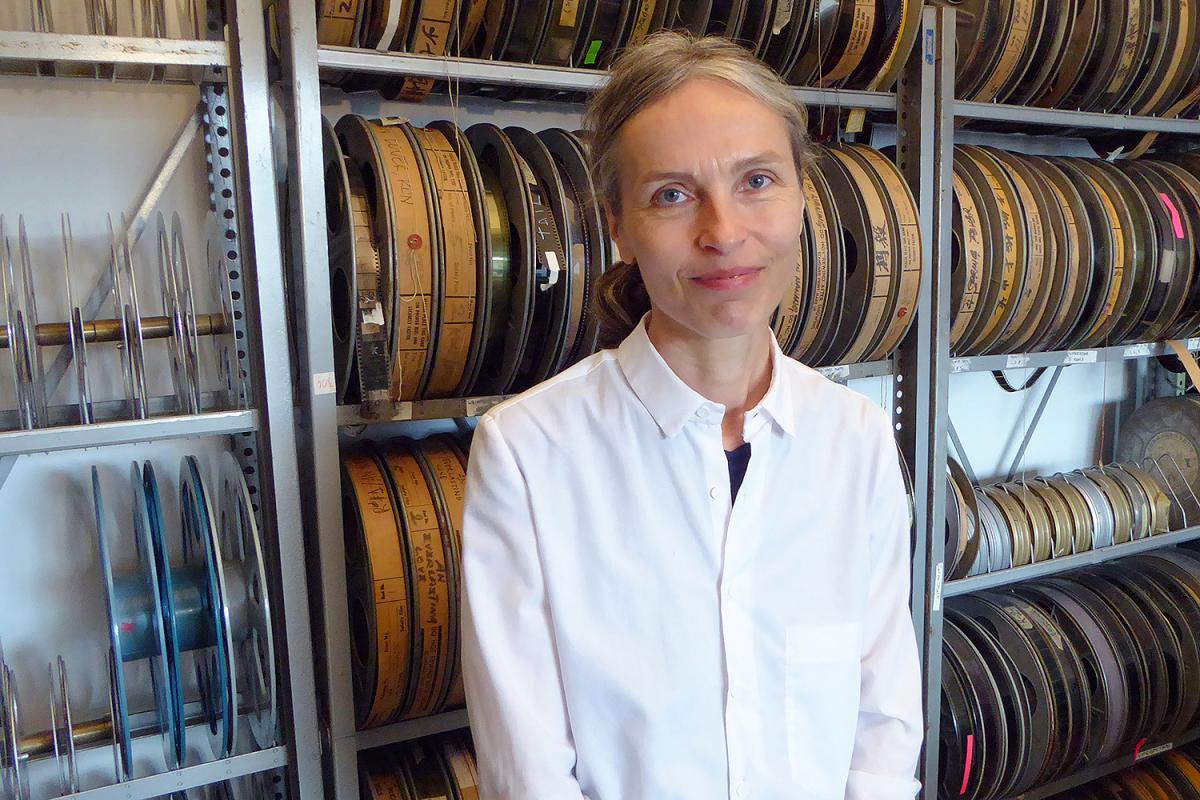 LIFT AND THE GOETHE-INSTITUT TORONTO ANNOUNCE
ELKE MARHÖFER
OCTOBER 2016 RESIDENCY
LIFT AND THE GOETHE-INSTITUT TORONTO ANNOUNCE
ELKE MARHÖFER
OCTOBER 2016 RESIDENCY
Toronto, October 13, 2016—The Liaison of Independent Filmmakers of Toronto (LIFT) and the Goethe-Institut Toronto are pleased to announce Elke Marhöfer (Berlin) as our 2016 Goethe-LIFT Artist-in-Residence. A multi-disciplinary artist, Marhöfer has made over a dozen films over the last decade, often addressing the concept of affective ecology—a study that looks at the emotional relationships between human beings and the rest of the living and non-living world. Elke tests non-human perspectives, translating a technology like the camera from a human cultural and technical device into an extension of forces within the surrounding environment. Her approach could be seen as an attempt to remove the anthropocentrism from anthropology, to move beyond the binaries humans give the world. Marhöfer has come to LIFT to work on finalizing a new film in 16mm that explores plant sensing, archeological excavation of horses from Palaeolithic period, and the ecological restoration project of grassland. While here, Marhöfer will present an artist talk and film screening to the public. She will be in Toronto from October 1 to 30, 2016.
"I like to understand the camera as a machinic companion. Companions transform one another. And their entanglement with the environment from which they emerge forms them. This companionship overlaps perspectives of the environment, the camera and the human. It creates a diversity of sensations and temporalities and activates relational modes of perceptions."
—Elke Marhöfer
Two public events will complement Marhöfer's residency:
On Sunday, October 16, the TIFF Cinematheque will host a screening of Marhöfer's films, entitled Elke Marhöfer: Shape Shifting. The screening will feature three of her films: Shape Shifting, which looks at a Japanese farming practice of controlled burns and crop rotation; Primate Colors, which explores the nocturnal commercial zones of Hong Kong; and Nobody Knows, when it was made and why, a film that records parts of the Mnemosyne Atlas by Aby Warburg, an early 20th century touchstone for contemporary curatorial and art historical practice. The screening is free and is at 6:30pm at TIFF Bell Lightbox, 350 King Street West. Tickets are available two hours prior to the screening.

On October 27, Marhöfer will be giving a presentation with Natasha Myers, associate professor in the Department of Anthropology at York University. Myers will talk about her collaboration with filmmaker and dancer Ayelen Liberona on an ecological exploration of an Oak Savannah in Toronto's High Park while Marhöfer will talk about her approach to filmmaking in relation to her work-in-progress being made at LIFT. The talk will take place at 7:00pm at Pix Film, 1411 Dufferin Street, Suite C (two blocks north of Dupont Street). Admission to the talk is free.

More info on the artists' website: http://whateverbeing.de

Elke Marhöfer: Shape Shifting
Sunday, October 16, 2016
Starts at 6:30pm
TIFF Bell Lightbox, 350 King Street West
Free Admission. Tickets available at box office two hours before screening.
Becoming sensor in a sentient world: Natasha Myers and Elke Marhöfer in conversation
Thursday, October 27, 2016
Starts at 7:00pm
Pix Film, 1411 Dufferin Street, Suite C
Free Admission
For 50 years, the Goethe-Institut Toronto has been presenting the latest arts and ideas from Germany. The Institut actively promotes an ongoing dialogue and exchange between Canadian and German artists and experts and brings the best in contemporary German culture, seen through a global lens and across the genres, with a programming focus on German film. The Goethe-Institut is proud to collaborate with other major players across Canada and the world.
http://blog.goethe.de/arthousefilm

The Liaison of Independent Filmmakers of Toronto (LIFT) is Canada's foremost artist-run production and education organization dedicated to celebrating excellence in the moving image. LIFT exists to provide support and encouragement for independent filmmakers and artists through affordable access to production, post-production and exhibition equipment; professional and creative development; workshops and courses; commissioning and exhibitions; artist-residencies; and a variety of other services. LIFT is supported by its membership, Canada Council for the Arts, Ontario Arts Council, Ontario Trillium Foundation, Ontario Arts Foundation, the Government of Ontario and the Toronto Arts Council.
http://www.lift.ca

-30-
For additional information please see http://lift.ca or e-mail office@lift.on.ca
Saturday 1 October 2016 –
Non-members: Free
Members: Free
Location:
Various
Various
Toronto ON Canada