Early Signs of Decay: Films by Steve Cossman and the collective members of DecayNY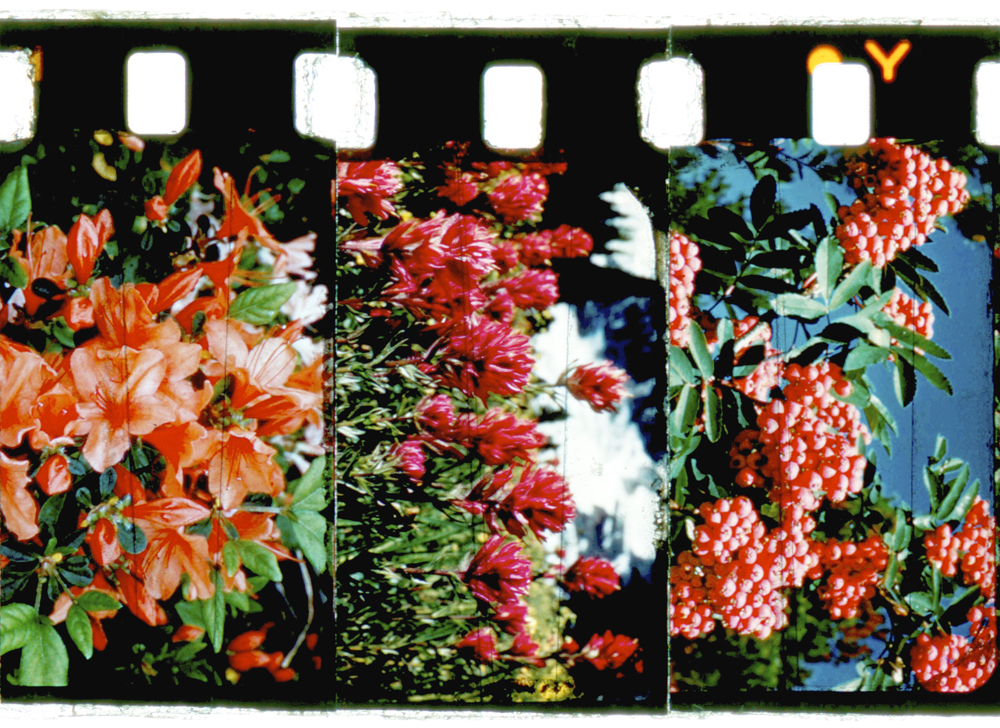 The Liaison of Independent Filmmakers of Toronto (LIFT) is pleased to present
EARLY SIGNS OF DECAY
A program of films by Steve Cossman and the collective members of DecayNY

Steve Cossman in attendance


The Liaison of Independent Filmmakers of Toronto (LIFT) is pleased to present
EARLY SIGNS OF DECAY
A program of films by Steve Cossman and the collective members of DecayNY

Steve Cossman in attendance


LIFT Fall 2013 Artist in Residence Steve Cossman is in town for October working on his new film WHITE CABBAGE, a meticulously edited film made from single frames of View-Master slides. Tonight he presents a series of his early films along side films from his loose collective of fellow Brooklyn celluloid-philes—DecayNY. A rare chance to see the work of these three filmmakers on 16mm.
Program:
Josh Lewis—
Pillager, 2011
16mm with optical sound, 3 minutes

Kenneth Zoran Curwood—
Poor Jim, 2012
16mm with optical sound, 6 minutes
Carpe Noctem (seize the night), 2013
16mm silent, 5 minutes

Steve Cossman—
CRUSHER, 2010
16mm with optical sound by Dan Caldas, 14 minutes
EI WADA, 2013
Super 8mm (to DV) with sound by Ei Wada, 6 minutes
HAPPY HOLIDAYS, 2007
16mm silent, 1 minute
TUSSLEMUSCLE, 2007-2009
16mm with optical sound by Jacob Long, 5 minutes
RED CABBAGES, 2013
(16mm silent tests for WHITE CABBAGE created as part of the LIFT residency) 3 minutes.
Josh Lewis creates work in film, video, photography and performance as a gateway into the mechanisms of human need, guilt, nostalgia, and transcendence. His film-based work revolves heavily around chemical experimentation and an unconventional, often derelict approach to darkroom procedures. He is a firm believer in manual knowledge and the transformative potential of an immediate bodily struggle with the elements of the natural world.

Kenneth Zoran Curwood is a Brooklyn based artist working in film, animation and sculpture. He received a BA (concentration in Sculpture) from School of Visual Arts in 1995. His 16mm films combine traditional animation practices (cel, rotoscope, stop-motion) with many bygone special effects techniques (slit-scan, optical printing, tinting, toning). He has exhibited his work locally at Anthology Film Archives, Canada, Union Docs, Monkeytown, Secret Project Robot, Vaudeville Park, CREAM Gallery, and Heliopolis. He has taught workshops at Columbia University, Mono No Aware, and Camera Club New York. He is a member of the collective DecayNY.
Steve Cossman is Founder and Director of Mono No Aware; a non-profit cinema arts organization whose annual event exhibits the work of contemporary artists who incorporate live film projections and altered light as part of a performance, sculpture, or installation. In 2010 the organization established a series of analog film-making workshops in conjunction with the event, that currently works with 200 participants a year. His work on film, TUSSLEMUSCLE, earned him Kodak's Continued Excellence in Film-making award and has screened at many festivals/ institutions internationally. In 2013, Cossman completed a residency at PS1 MoMA as part of Expo 1 and at the Liaison of Independent Filmmakers of Toronto (Canada). He has been a visiting artist at Dartmouth, the New York Academy of Art, Yale, and the Aurora Picture Show in Houston Texas. His newest work on film WHITE CABBAGE (2011-2013), a collaboration with Jahiliyya Fields, will have its US premiere with a series of new work at Anthology Film Archives December 20, 2013. Steve Cossman currently lives and works in Brooklyn New York as a director, curator, visual artist, and member of the collective DecayNY creating time-based works on film, video, and paper.
Thursday 24 October 2013 –
Non-members: $8.00
Members: $5.00
Location:
CineCycle
129 Spadina Avenue (down the alley)
Toronto ON Canada