Asleep in the Sun: Films by Pablo Marìn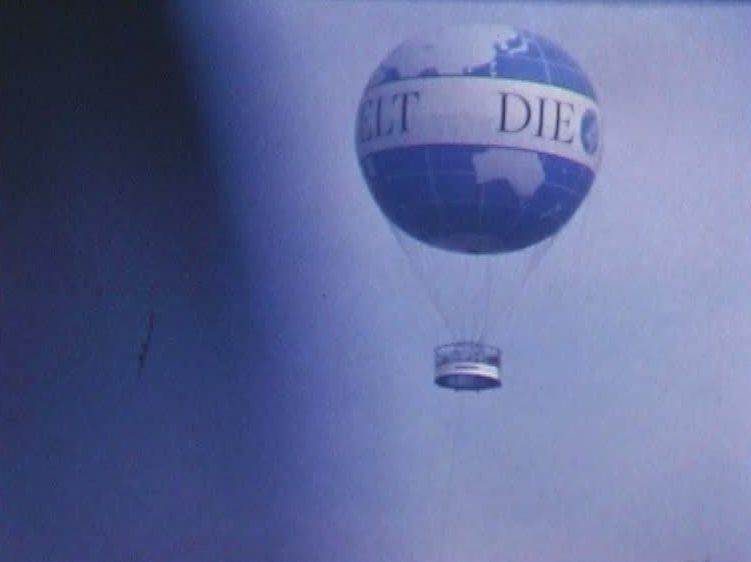 Denkbilder, 2013
Denkbilder, 2013
The Liaison of Independent Filmmakers of Toronto (LIFT) is pleased to present
Asleep in the Sun: Films by Pablo Marìn

Winter 2014 Artist in Residence Pablo Marìn in attendance


Program:
1640 (2013, 16mm, Silent, 2 min.)
untitled (Focus) (2008, Super 8, Silent, 4 min.)
xoxo (2013, 16mm, Silent, 5 min.)
untitled (Parte tres) (2009, Super 8, Silent, 4 min.)
Diario colorado (2010, Single 8, Silent, 7 min.)
4×4 (2012, Super 8, Silent, 5 min.)
Denkbilder (2013, 16mm, Silent, 5 min.)
Work in Progress (2014, 16mm, Silent, 14 min.)


Pablo Marìn's artist practice spans the last decade, primarily by utilizing Super 8mm film in a personal and lyrical way, incorporating "a structural/formal concern into the realm of autobiographical/intimate cinema." He is a significant figure in the third generation of the Argentine experimental film scene and, as such, has been one of their most visible international representatives.
Regarding his small-gauge filmmaking practice Marìn has said: "During the last few years, I have discovered in Super 8mm a world of possibilities very unique and profound. By way of pushing the format and camera to its mechanical limits I've found that Super 8mm can be turned into a medium surprisingly flexible and infinite in terms of shooting and (especially) in-camera editing. It is certainly an art form that fits what poet Eileen Myles once labeled as 'pathetic technologies': tools perhaps too simple, obsolete and/or outdated but through which it is possible, nonetheless, to explore the limits of the imaginable."
Pablo Marín was born in 1982 in Buenos Aires, Argentina. Besides teaching and writing on film he's a film/video curator, translator and filmmaker. His films were premiered at International Short Film Festival Oberhausen, International Film Festival Rotterdam, London Film Festival, TIE (USA), Austrian Film Museum, Anthology Film Archives (USA), Starting from Scratch (Netherlands), Millennium Film Workshop (USA), Pleasure Dome (Canada), Malba (Argentina), Avanto Festival (Finland), no.w.here (England), Pacific Film Archive (USA), Buenos Aires International Independent Film Festival, The 8 Fest (Canada), Onion City Film Festival (USA), $100 Film Festival (Canada), The FLEX Fest (USA), Chicago 8 Fest (USA) and Museum of Modern Art of Buenos Aires (Argentina), among others. In 2009 he was invited as visiting artist to FAC's Found-footage Workshop in Montevideo, Uruguay, and as filmmaker and lecturer to the exhibit Displacement: Cinema out of site, Gallery of Contemporary Art, University of Colorado at Colorado Springs.
Tuesday 4 February 2014 20:00  
Non-members: $8.00
Members: $5.00
Location:
CineCycle 
129 Spadina Avenue (down the alley)  
Toronto ON Canada