A Conduit to Ideas and Dreams: Films and Videos by Benjamin Wigley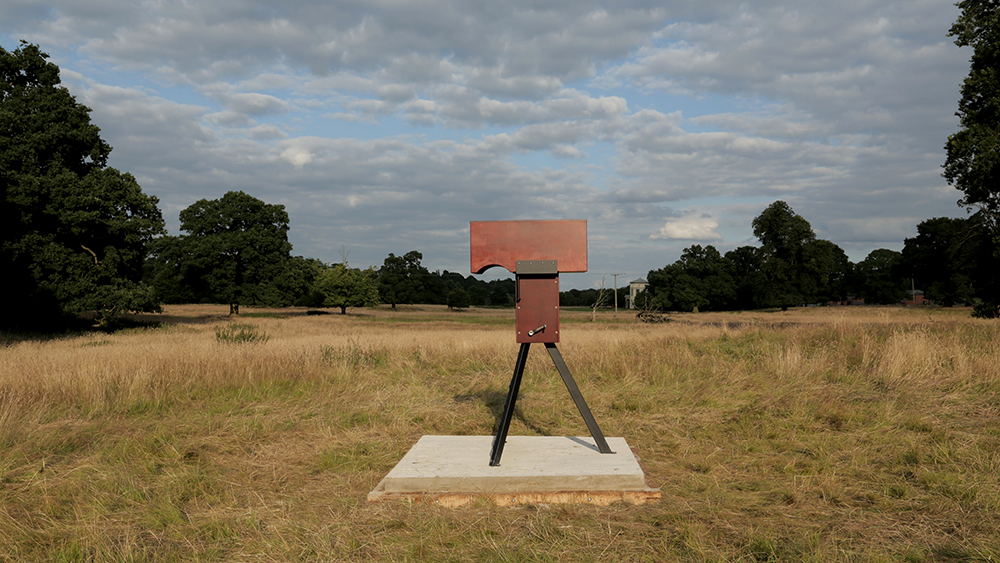 The Liaison of Independent Filmmakers of Toronto (LIFT)
is pleased to present
A Conduit to Ideas and Dreams: Films and Videos by Benjamin Wigley
Benjamin Wigley in person
On Monday, August 21, 2017 at 7pm at PIX Film Gallery (1411 Dufferin Street, Unit C), Benjamin Wigley will present a screening of a selection of his films. Visiting from Nottingham, United Kingdom, Benjamin is in town doing an extensive project in LIFT's darkroom and using our Digital-to-Film Output Suite. Wigley's screening will feature examples from his films (including his exploration of hand-cranked 16mm) and an excerpt from his recent feature film, Paa Joe & The Lion, a documentary about a fantasy coffin artisan based in Ghana.
"Paa Joe dreams of his bygone days—bringing money home in briefcases and work being shipped to galleries the world over. Now, he sleeps as the cars hurtle passed. There are no customers, no tourists—there are no coffins to make. His son, Jacob, dreams too, he dreams of returning his father to his glory days and rebuilding the family legacy together. Over the next four years they stand side-by-side, conquering love and death and embracing a life changing opportunity to travel to the UK to undertake an artist residency. It is the start of their future together—master and son…Paa Joe & The Lion."
"I am an artist and filmmaker whose work explores the journeys we make in life. My projects are often realised in the space between art and documentary. I am currently interested in how we talk about our lives through the metaphors of the natural world, and in the connections we make between memory and place. I am developing work that allows the viewer to get a sense of both a physical and an experiential journey; interacting, immersing and participating. I am also interested in how many different ways, or forms, a person can experience an idea or a story: using performance, documentary and experimental film, sculpture, photography (prints and books), exhibition spaces, digital immersive experiences, through artist walks and interpretation, that all work together to build an augmented viewer experience."
—Benjamin Wigley
Benjamin Wigley's residency was supported by the Arts Council England and the British Council. His screening at PIX Film Gallery is generously supported by the LivingArts Kitchen.
Non-members: Free
Members: Free
Location:
PIX Film Gallery
1411 Dufferin Street, Unit C
Toronto ON Canada