LIFT Welcomes New Staff – Summer 2019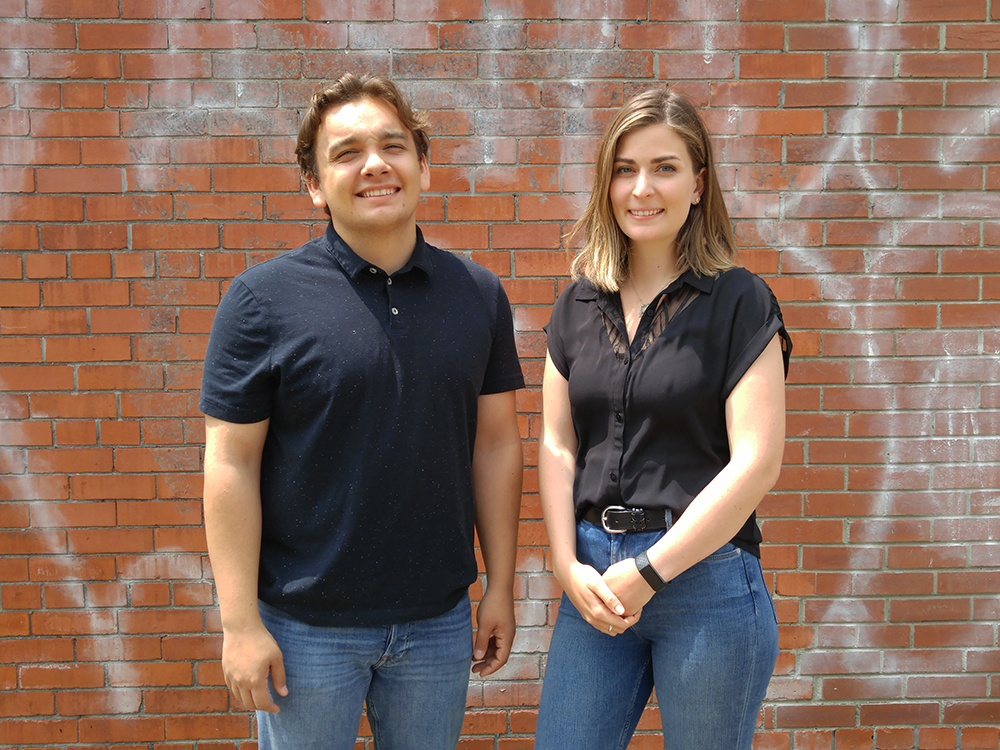 (L-R) Cole Forrest and Hilary Wilson
July 9, 2019
(L-R) Cole Forrest and Hilary Wilson
July 9, 2019
LIFT Welcomes New Staff – Summer 2019

Thanks again to the Canada Summer Job program, supported by the Canadian Government, we are able to welcome two summer staff to LIFT this summer. Hilary Wilson is our new Education Assistant. She will be working behind the scenes on our databases, helping them up-to-date so that we can better serve our members. Cole Forrest is our Technical Assistant. Cole will be assisting our Technical team, Justine McCloskey, TJ Ediger and Karl Reinsalu, in the equipment room and production facilities.

"I am thrilled to have the opportunity to work at Liaison of Independent Filmmakers of Toronto this summer! Not only does LIFT provide filmmakers with access to gear, but the workshops offer an opportunity to continually learn new things and experiment with alternative processes. Artist run organizations are a vital part of Toronto, and I am looking forward to working on LIFT's database to provide better access and support for independent filmmakers and artists within the community."

—H. Wilson
Hilary Wilson is an archivist and photographer based in Toronto. She received her BFA in Photography Studies at Ryerson University, and has returned to Ryerson to pursue her MA in Photography Preservation and Collections Management. Her research interests include aerial photography and digital preservation. In her spare time, Hilary can be found in the darkroom experimenting with 19th century photographic processes, going for a hike or taking a ceramics class. at York University where he focuses his work on the worlds of sound, perception, and technology.

"I am so privileged to be given this opportunity to work at LIFT! It is such a great place to learn and play and develop skills as a media artist. I'm excited to be working in the tech room, and to learn about so many new pieces of equipment. It's going to be a great summer!"
—C. Forrest

Cole Forrest is an Ojibwe artist based in Toronto, Ontario. Originally from Nipissing First Nation, Cole strives for compassion and acceptance within the arts. Cole's films have been screened at various film festivals including imagineNATIVE and Toronto Queer Film Festival. Cole is a recipient of the Ken and Ann Watts Memorial Scholarship and of the James Bartleman Indigenous Youth Creative Writing Award. He is the current recipient of the 2019 LIFT/imagineNATIVE Mentorship. He is a graduate of the Video Design and Production program at George Brown College. Currently, Cole works with Paprika Festival as their Indigenous Arts Program Coordinator. Cole is grateful to represent his community in all of his artistic pursuits.