Board of Directors
board@lift.on.ca

David Café-Fébrissy (Acting Chair)
Environmental Engineer by education, Actor and Theatre Director by passion, David Café-Fébrissy brings his expertise in strategic planning and project management, as well as his financial acumen to LIFT as the Chair of the Board of Directors. He hopes his time at LIFT will help further strengthen bridges between the media arts community and creative entrepreneurship.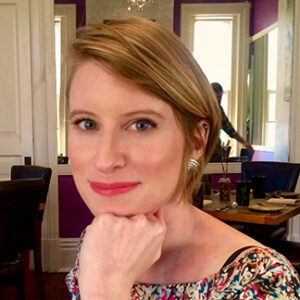 Aimée Mitchell (Vice Chair)
Dr. Aimée Mitchell (she/her) is the Project Manager for Archive/Counter-Archive, a six-year SSHRC Partnership grant hosted by York University that is dedicated to activating and remediating Canadian audiovisual archives created by Indigenous Peoples (First Nations, Métis, Inuit), the Black community and People of Colour, women, LGBT2Q+ and immigrant communities. She is the former Distribution and Collections Manager at the Canadian Filmmakers Distribution Centre (CFMDC), Canada's largest collection of independent artisanal film. Dr. Mitchell was the Project Manager for XL-Outerworlds, a Canada 150 commission of five new short IMAX films created by Canadian experimental artists led by Janine Marchessault of the Public Access Collective. She is an independent media art programmer, a founding member for the Toronto Queer Film Festival, and a current board member of the8fest, a one-of-a-kind small-gauge film festival in Toronto. She is an advocate for audiovisual media makers across formats and gauges big and small.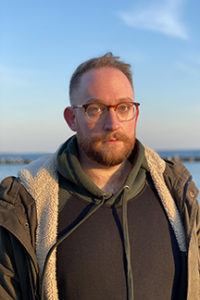 Daniel McIntyre (Secretary)
Daniel McIntyre is a celluloid-based artist working with concepts of memory, identity, and history. Working with hand-processing, found footage, and photographic technique, his work involves a crucial connection between visual structure and subject matter. McIntyre holds an MFA from York University and exhibits worldwide at venues including Oberhausen Kurzfilmtage, The National Gallery of Art, Cinémathèque québécoise, The British Film Institute, the Istanbul Modern, and the Museum of the Moving Image. He is currently experimenting with organic film chemistry, animation techniques, and formal structures.
Gerald Grison
Gerald Grison is an artist designer and educator working in various media including electronics, film and sound. Projects that he has worked on have been exhibited in the Royal Ontario Museum, Yonge-Dundas Square and the Cannes Court Métrage (Short Film Corner). He graduated from the Ontario College of Art & Design University's (OCADU) Integrated Media program and has since taught courses and workshops in electronics, physical computing and computer programming at OCADU, York University, and InterAccess Electronic Media Arts Centre. Gerald has previously worked for LIFT as a workshop instructor and the Winter 2013 electronics intern. During his internship he developed a new Raspberry Pi-based control system for LIFT's JK Optical Printer. He is currently a Technician in the Integrated Media Studios at OCAD University.
Aeyliya Husain
Aeyliya Husain is an award-winning documentary filmmaker whose work focuses on issues of representation, images of war and their interpretation, women, and photography. She has exhibited at festivals both nationally and internationally including, Tribeca Film Festival, San Francisco Docfest, Glasgow Short Film Festival and São Paulo Film Festival. Her latest film "The Fifth Region" had its premiere at imagineNATIVE, in October (2018) and on the Documentary Channel (2020). Her work has been supported by production grants from the National Film Board of Canada, Canada Council for the Arts, the Ontario Arts Council and the Toronto Arts Council and VICE media. Husain holds an MFA in Film Production from York University (Toronto, Canada) and a BA from the University of Waterloo (Waterloo, Canada).
Peter McAuley
Peter has worked professionally as a VFX Supervisor and VFX Editor since 1999. He recently completed a feature-length documentary with Jim Shedden called I Drink.  He has a passion for film in all its forms, enjoying the technical and creative aspects of all media. He actually reads manuals.
Daniel Northway-Frank
Daniel Northway-Frank is a seasoned cultural professional with 20 years' experience in both the commercial and non-profit charitable arts sector. He has worked at Technicolor, Hot Docs Canadian International Documentary Festival, TIFF and most recently as Institute Director at imagineNATIVE Film + Media Arts Festival before starting his consulting practice in 2020. He has built a career on reciprocal passion for positive change in the industry and for audiences, championing partners and people with similar goals and passions. Daniel is on the board of WorkInCulture, sat on the board of Pleasure Dome, and juried for the Canada Media Fund, Telefilm Canada, TIFF Talent Lab, CBC's Short Film Face Off and Worldwide Short Film Festival. He produced, art directed and co-edited the award-winning short film "Ruptura" (2014) which played at festivals in Canada and is a graduate in Film Studies from Ryerson University's School of Image Arts.

Evan Ottoni
Evan Ottoni is a freelance filmmaker & writer located in Hamilton. After majoring in Philosophy and History at the University of Toronto, Evan began a career as a freelance writer, penning scripts for educational web series, films, and animated content. He has gone on to produce, write, and direct multi-platform content that has been enjoyed around the world. In 2017, Evan was selected as a candidate for the Canadian Media Producer's Association (CMPA) National Mentorship Program, where he worked at Don Carmody Productions alongside some of Canada's most prolific feature film and television producers.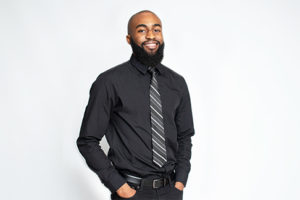 Nathanael Shelton-Richards
Nathanael Shelton-Richards is a video producer based in Toronto and a graduate of York University's Film Production program. He has several years of experience working in advertising and media distribution while also contributing his technical skills within an IT environment. He has a passion for the arts, community development, and remains actively involved with many other organizations in the city.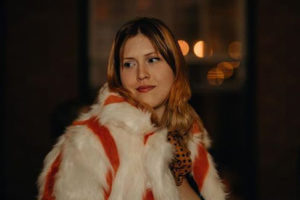 Sally Walker-Hudecki
Sally Walker-Hudecki (a.k.a. Sally Cinnamon) is a filmmaker, drummer, writer, inventor and business development manager from Toronto. She is has worked at Yowza Animation Corp since 2012 in production coordination and business development with clients such as Warner Bros, Netflix, Nickelodeon, Technicolor, NBCUniversal, and more. In her personal work, she has produced, directed and edited many experimental shorts programmed in festivals through North America, and been commissioned to direct music videos for bands such as Kathleen Hanna's The Julie Ruin and locals CATL. In 2018, she completed the PIX Film Gallery/Liaison of Independent Filmmakers Toronto Studio Immersion Program to work on the progress of her super 8 projector installation, as well as its companion film, Foreign Ages. The most recent prototype of the projector was installed at Toronto's 12th Annual 8Fest in January 2019. She also plays drums and creates visual art for The Cool Hands, who have released seven vinyl EPs. She sits on the board of LIFT and 8fest and studies Cinema Studies at University of Toronto. She's the proud recipient of the Aron Avraham Tanny Award and does epilepsy advocacy work when she can.